---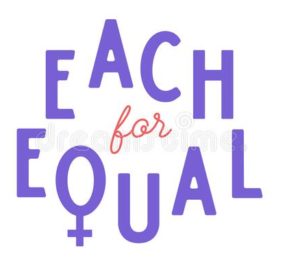 Our 2021 theme = Each for Equal resolving gender & racial injustice. Click here for: AAUW Fall Newsletter. Next board meeting:on, Jan. 5, 4:00 pm at the home of Mary Jo Bowes 
JOIN us online for our first 2022 ZOOM meeting

 on Tuesday, January 18 from 7:00-8:00 pm. 

To register in advance click here

WOMEN IN POLITICS

 

SPEAKER DANA BROWN 

Executive Director, Pennsylvania Center for Women and Politics at Chatham will review the status of women and politics and why it is important for women to get into politics. This seminar is brought to us by our AAUW – PA our state-wide partner. Scholarship Applications are open FEB. 1, 2022.
---
Scholarship Applications are open FEB. 1, 2022. AAUW Scholarship Flyer2022   The Indiana County (PA) Branch of the American Association of University Women announces scholarship awards for the next Academic Year. These scholarships are offered in cooperation with AAUW Collegiate Institutional members Indiana University of Pennsylvania and Saint Francis University. We offer $1,000.00 scholarships to women students attending either Indiana University of Pennsylvania or Saint Francis University whose career goal is to exemplify AAUW's mission to advance gender equity for women and girls through research, education, and advocacy. Selection is based on financial need, academic promise, clarity of goals and future potential.  Scholarship candidates must be available to attend a video-interview (TBA).   Deadline to apply is April 21, 2022 (must be received by 11:59 p.m.) Winners will receive their $1,000 awards by May 31. CLICK ON NOTABLE WOMEN/SCHOLARS above to apply
---
The SAVE THE DATE! The AAUW PA Bi-Annual Convention will be held June 3-5, 2022, at the Central Hotel and

 Conference Center,  800 East Park Drive, Harrisburg. Kate Geiger will do a session on the Code Brave grant. We hope to send 2-4 members to join her:  Lillian, Patti, others. Here is the convention link – 

https://aauwstatecollege.org/event/aauw-pa-bi-annual-convention/
Membership questions?  –  Please join or renew –  send your check along with your AAUW Membership Application 2021-22 to Peggy Eyer, MEMBERSHIP VP 2509 Oakland Avenue, Indiana, PA 15701. Eligibility: a degree or certificate (nurses, etc) from a higher ed
ucation institution. Regular membership is now $82; $20 for Graduate Students; and $5 for undergraduate  IUP or SFU students.
CODE BRAVE – A Coding Program for girls and diverse students 
COMING SOON! Our Code Brave Spring workshop are coming soon in MARCH. Fall workshops, were held on Thursdays Sept 30, Oct 7, Oct 14, and Oct 21, hosted by Kate Geiger, Exec. Director at IFL, spearheaded by Lillian Clemons and facilitated by Indiana Free Library's Lauri Fletcher. Please visit our CODE BRAVE photo page for a complete report.
.AAUW marched in the IUP Homecoming Parade. October 2, 10:00 a.m.  "8-1/2 Decades" with AAUW-IC.  We  participated in the 2021 Homecoming Parade, themed "Decades." Our AAUW Indiana Branch was founded in 1936 and so we will be representing our "8-1/2 Decades"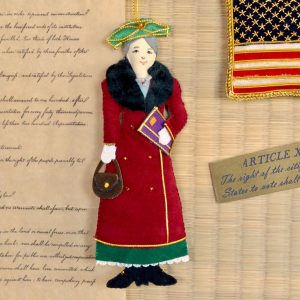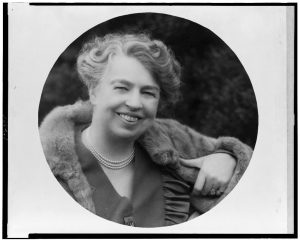 AAUW SUPPORTED DENIM DAY!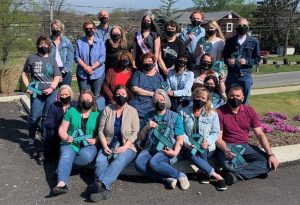 AAUW members and Alice Paul House staff wore denim on Wednesday, April 28,  for Sexual Assault Awareness Month. Front row, from left, are Pat Twinchek, Stephanie Marshall, Roxie Johnston, Paula Griffith, Ricki Little and Sam Burnatti. In the second row, from left, are Kelly Wentz, Patti Holmes, Mary Jo Bowes, Audia Boyles, Liz Griffiths and Kate Pompa. From left in the third row are Whitney Carmichael, Lori Woods, Jamie Boyles, Peggy Eyer, Alexandra Boyles, Cathy Schloemer, Henry Weeks, Jacqui Little and John Kopczyk. This photo appeared in the Indiana Gazette on May
---
AAUW Notable Women's "Herstory" Celebration was held on ZOOM – Wednesday, April 21, 2021 celebrating five Notable Women: Sharon Antalis, Ellen Chinn, Julianne Laird, Joyce Magee (in memoriam), and Sandy Whitson who have served as exemplary role models for the advancement of women and families in our community.  Please see this YouTube for a video of the celebration: Notable Women Video
---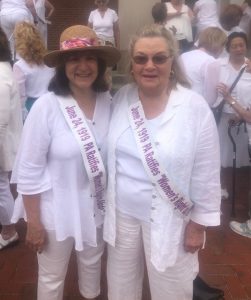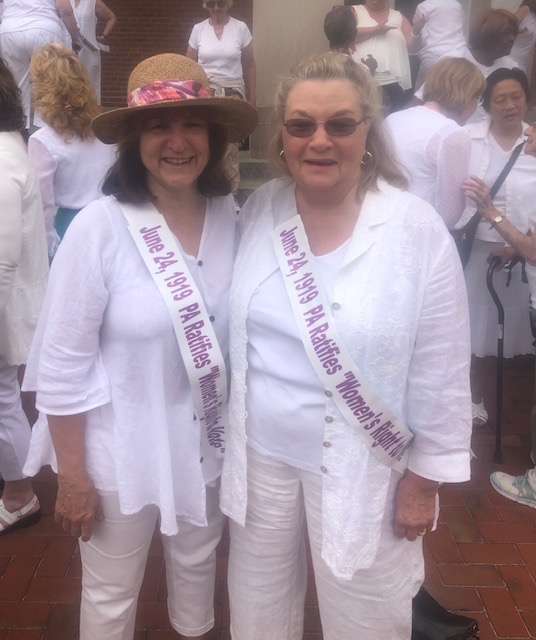 OUR MISSION.The Indiana County (PA) Branch, an affiliate of the American Association of University Women (AAUW), advances equity for women and girls through advocacy, education, philanthropy, and research with the priority of removing persisting bias in America due to gender, economics, race and ethnicity. https://www.aauw.org We work for Gender Wage Equity, including the right to health care and family leave for mothers and families, and the right to equal educational opportunities for women and girls. Our Branch is in AAUW's Five Star Program. . Learn more about AAUW and AAUW-PA