You are invited to
A Suffragist Soirèe Celebrating 100 Years of Voting Rights through Music and Dramatic Readings.
Sunday February 2, 3:00 p.m. Gorell Recital Hal. Free admission. Open to the public.
Come hear words and music by Suffrage Era Women – "The March of the Women" by Ethel Smyth promoted by Emmeline Pankhurst,  the words of Susan B. Anthony, Sojourner Truth, Ida B. Wells, and Indiana's own Jane Leonard and composer Gladys Fisher, along with classical, blues, and jazz selections by courageous women composers of  the Suffrage era. Featuring AAUW and IUP performers – Sarah Mantel, & Mary Jo Bowes, AAUW Soirèe Coordinators, Gretchen Barbor, Stanley Chepaitis, Lillian Clemons, Evan Engelstad, Mary Logan-Hastings, Patricia Holmes, Julianne Laird, Elary Mede, Carl Rahkonen, Susan Wheatley, and IUP music faculty/students. A "Suffragist Tea" reception will follow in the Blue Room, with Charlotte Manges, hostess.

OUR MISSION. AAUW advances equity for women and girls through advocacy, education, philanthropy, and research. Contact our president for more information.
√ Click our Public Policy page to send your AAUW voice for pending legislation.
Highlights of our Fall Activities  –
AAUW's fall luncheon featured  guest speaker, Patricia Ulbrich on the "In Sisterhood – The Women's Movement in Pittsburgh. Saturday, Sept 28
"Patricia Ulbrich, Ph.D. is director and producer of the In Sisterhood Project to document the history of Pittsburgh's role in the wider movement. Dr. Ulbrich's research has focused women's issues, including how individuals' race, class and gender shape their life chances. She was active in Sociologists for Women in Society and recipient of their Feminist Activist Award. The luncheon will also highlight the work of AAUW's 2019 Scholarship winners.
SUFFRAGISTS:  marched  in the IUP Homecoming Parade on Oct 5, 2019 AAUW members and Indiana County Women who participated wearing suffragette banners or dress of famous Women Suffrage personalities. Thank you, Lillian Clemons, AAUW Parade Chair. See our Homecoming Flyer
 Nov. 3, 2019, 5:00 pm "All-About-Women" Trivia night at Spaghetti Benders
 Mary Jo Bowes, trivia facilitator.
√ NOTE: Next AAUW Board Meeting
Tues, January 21, 12:30. 203 Greenview Ct.
Click to view our calendar – AAUW-IC 2019-2020 CALENDAR
JOIN OUR INDIANA BRANCH:  Click AAUW Membership Application Please make sure your membership is up-to-date in order to keep your name active on the AAUW national roster.   Send your dues to Peggy Eyer, Treasurer.
Visit  our  Photo Gallery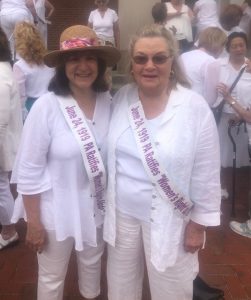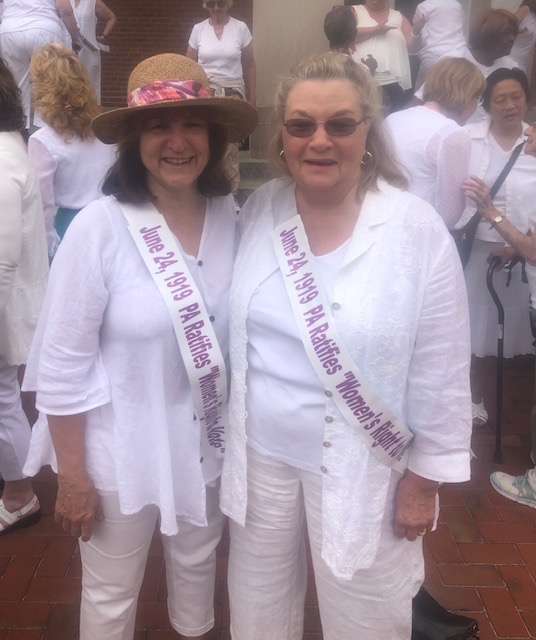 AAUW's Value Promise – We are a community that breaks through educational and economic barriers so that all women and girls have a fair chance. Our nonpartisan, nonprofit organization has 170,000 members and supporters across the United States, as well as 1,000 local branches and 800 college and university partners. Since AAUW's founding in 1881, our members have examined and taken positions on the fundamental issues of the day — educational, social, economic, and political.