---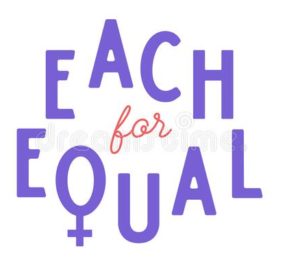 Our 2021 theme = Each for Equal resolving gender & racial injustice. Click here for: AAUW Fall Newsletter. Next board meeting: Wed. Oct 6, 4:00 pm at  Mary Jo Bowes.
---
AAUW invites you to the IUP Homecoming Parade. October 2, 10:00 a.m.  "8-1/2 Decades" with AAUW-IC. 
COME ON OUT! We are again  participating in the 2021 Homecoming Parade, themed "Decades," on Saturday, October 2,  beginning at 10 a.m.. PLEASE WALK OR RIDE WITH US Participants are asked to report at the staging area at 8:30 a.m. to line up for the parade. So far we have one convertible and a possible van for our unit. To RSVP: Please click up and email Program VP, Patti Holmes, By September 29. LET US KNOW – if you have walking issues and we'll sign you up to ride in the cars. 
DRESS CODE – We encourage you to dress in 1936 regalia – think Eleanor Roosevelt, or dress like a 30's teenage in saddle shoes.
Our AAUW Indiana Branch was founded in 1936 and so we will be representing our "8-1/2 Decades" to celebrate our 85 years of advancing our mission of "equity for women and girls through advocacy, education, philanthropy, and research with the priority of removing persisting bias in America due to gender, economics, race and ethnicity."
WE'LL HAVE SIGNS – to carry indicating issues that AAUW supports. Lillian Clemons is helping (she made signs for our 2019 parade – and they were beautiful). OR – bring your own sign. Here are some suggestions that support our current AAUW public policy issues: "Women Choose AAUW"; "Women Choose Wage Equity" ; "Women Choose to Vote" ; "Women Choose Equity in Health Care" ; "Women Choose Title IX Equity"  ; "Women Choose Choice" 
---
OUR NEXT GENERAL MEETING: Wednesday, October 13th At 7:00 pm. Advocacy against Violence. Audia Boyles. Breezedale Alumni Center on the IUP Campus.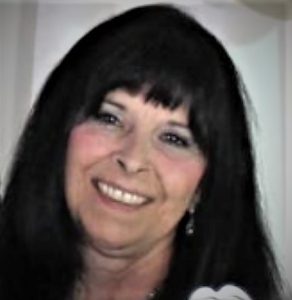 More people need to become advocates against violence, especially as this violence impacts women and children. Audia Boyles, executive director since 2013, of the Alice Paul House, Indiana County's comprehensive victim service organization. She worked to establish funding for a new facility for the organization, which opened last November. Her job at APH is focused on keeping women and families healthy and safe, both physically and emotionally.She has held positions with the Department of Corrections and the Pennsylvania Board of Probation and Parole, and later served as director of administration at Cresson Secure Treatment Unit. Boyles has a bachelor of arts degree in criminology and a master of arts in industrial labor relations/human resources from Indiana University of Pennsylvania.
Membership questions?  –  Please join or renew –  send your check along with your AAUW Membership Application 2021-22 to Peggy Eyer, MEMBERSHIP VP 2509 Oakland Avenue, Indiana, PA 15701. Eligibility: a degree or certificate (nurses, etc) from a higher ed
ucation institution. Regular membership is now $82; $20 for Graduate Students; and $5 for undergraduate  IUP or SFU students.
CODE BRAVE – A Coding Program for girls and diverse students 
Our Code Brave fall workshops, will be held on Thursdays Sept 30, Oct 7, Oct 14, and Oct 21, hosted by Kate Geiger, Exec. Director at IFL, spearheaded by Lillian Clemons and facilitated by Indiana Free Library's Lauri Fletcher. Please visit our CODE BRAVE photo page for a complete report.
.
AAUW SUPPORTED DENIM DAY!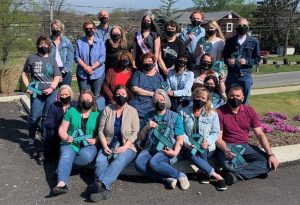 AAUW members and Alice Paul House staff wore denim on Wednesday, April 28,  for Sexual Assault Awareness Month. Front row, from left, are Pat Twinchek, Stephanie Marshall, Roxie Johnston, Paula Griffith, Ricki Little and Sam Burnatti. In the second row, from left, are Kelly Wentz, Patti Holmes, Mary Jo Bowes, Audia Boyles, Liz Griffiths and Kate Pompa. From left in the third row are Whitney Carmichael, Lori Woods, Jamie Boyles, Peggy Eyer, Alexandra Boyles, Cathy Schloemer, Henry Weeks, Jacqui Little and John Kopczyk. This photo appeared in the Indiana Gazette on May 1.
AAUW's Notable Women "Herstory" Celebration
AAUW Notable Women's "Herstory" Celebration was held on ZOOM – Wednesday, April 21. 
Congratulations to our five Notable Women: Sharon Antalis, Ellen Chinn, Julianne Laird, Joyce Magee (in memoriam), and Sandy Whitson who have served as exemplary role models for the advancement of women and families in our community.  Please see this YouTube for a video of the celebration: Notable Women Video 
---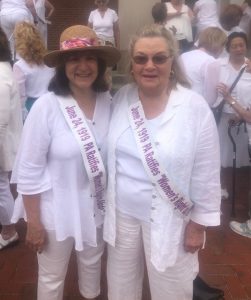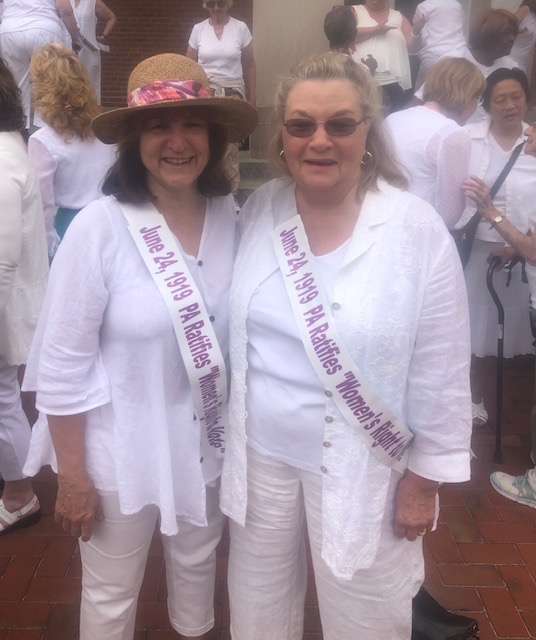 OUR MISSION.The Indiana County (PA) Branch, an affiliate of the American Association of University Women (AAUW), advances equity for women and girls through advocacy, education, philanthropy, and research with the priority of removing persisting bias in America due to gender, economics, race and ethnicity. https://www.aauw.org
 We work for Gender Wage Equity, including the right to health care and family leave for mothers and families, and the right to equal educational opportunities for women and girls. Our Branch is in AAUW's Five Star Program. . Learn more about AAUW and AAUW-PA